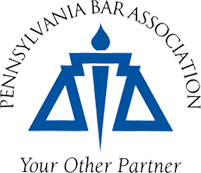 2013 WIP Annual Conference - Pittsburgh
The Pennsylvania Bar Association (PBA) Commission on Women in the Profession (WIP) will host its Annual Conference on May 9, 2013, at the Wyndham Grand Pittsburgh Downtown hotel in Pittsburgh. The conference is being held in conjunction with the 2013 PBA Annual Meeting. During the Annual Conference luncheon, the Commission will recognize the winners of the 2013 Anne X. Alpern and Lynette Norton awards and welcome keynote speaker Sandra Fluke, noted women's rights advocate. More details will be coming soon - including information on carpooling, room-sharing and an option for professional childcare services.
To register for the WIP Annual Conference in Pittsburgh, click here.
Interested in sponsoring the WIP Annual Conference? Click here for more information.